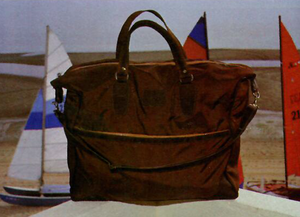 Golden Fleece Designs Inc.
"His N' Her" Shoulder Bag
Regular price
$108.00
$0.00
Unit price
per
Beautifully made of finest nylon edge in appropriate trim, moves with ease from hot to cold or wet climates.It has distinctive center pocket and shoulder sea. In Blue, Red, Brown, Nylon.
Made in the U.S.A.

Size: 13" x 24"

To get many and on wholesale price contact us on : +1 (818) 848-7724 or goldenfleecedesign@sbcglobal.net
---